《Linkerd官方文档》翻译邀请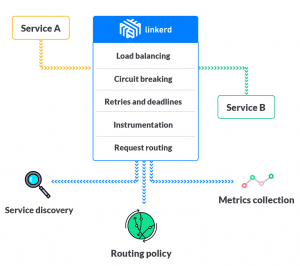 学技术并发网始终建议同学们阅读原版官方文档,所以并发网每月都会组织大家翻译各种官方技术文档。3月份并发网组织大家翻译《
Linkerd官方文档
》,欢迎有兴趣的同学参与。
如何领取
 通过评论领取想要翻译的文章,每次领取一章或一节(根据内容长短),翻译完后再领取其他章节。领取完成之后,译文最好在一个星期内翻译完成,不要超过两周,如果不能完成翻译,也欢迎你邀请其他同学和你一起完成翻译。
请谨慎领取,很多文章领取了没有翻译,导致文章很长时间没人翻译。
如何提交?
翻译完成之后请登录到并发网提交成待审核状态,会有专门的编辑校对后进行发布。如果多篇文章翻译被评为A级会升级您为译者,并加入译者沟通微信群。如果在本站翻译超过十篇文章,将有礼品赠送,比如签名版的《Java并发编程的艺术》或者其他图书。如果译文发布到并发网公众号,赞赏归译者所有。如果你喜欢使用markdown编写文章,可以将markdown生成后的HTML复制到网站上进行提交。mac下推荐MacDown软件。
Get started
Get Linkerd up and running in just a few minutes. This section addresses running Linkerd in common environments.
Select an environment to get started:
Administration Overview
This section describes some of the major features included in Linkerd's admin interface. For a complete list of available endpoints, refer to the config documentation.
Features
Beyond adding reliability through circuit breaking and latency-aware load balancing, Linkerd automatically instruments top-line service metrics such as request volume, success rates, and latency distributions. Linkerd also provides request-level routing and multi-service discovery integration with a powerful language called dtabs.In this section you'll find a rundown of Linkerd's major features.
Configuration Overview
Both Linkerd and namerd's configuration is controlled via a configuration file, which must be provided as a command-line argument when the processes are started. Both YAML and JSON config file formats are supported. For the complete, up-to-date configuration reference guides, see:
Advanced Overview
This section of the documentation contains in-depth information about advanced topics pertaining to both Linkerd and namerd. It is divided into the following subsections:
Our wiki also documents:
Network Performance: Common approaches to diagnosing network performance issues that can negatively impact Linkerd.
Debugging a Linkerd setup: Common approaches to finding and fixing Linkerd configuration issues that may prevent it from working properly in your setup.


添加本文到我的收藏